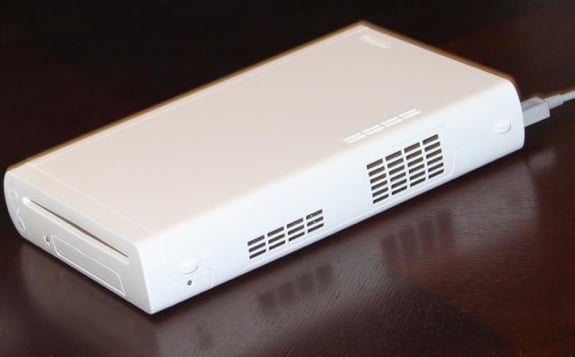 The upcoming Wii U console reportedly has an abnormally large operating system, eating up as much as 512 MB of memory, or at least that's what Nintendo has reserved in space on the machine for the OS. (Read full rumor here)
512 MB may be a $2 thumb drive to many of us these days, but it is a large amount of memory for a game system's OS. To put it in context, Sony's PlayStation 3 launched with an OS that ate up 120 MB of space, and the company later reduced it to 50 MB. Xbox 360, meanwhile, launched allegedly using a humble 32 MB of space for its OS.
Why is this important? Well, like in life and economics, there's only so much of the pie to go around. In the case of gaming consoles the pie is memory. The more a system's OS uses, the less free space there is for game developers to work with in making games for the console.
Nintendo's Wii U, set to launch later this year, will be the first of the next-gen consoles. While 512 MB may be a huge memory partition for this console cycle, it may very well be par for the course in the upcoming one. Given the fact it's all rumor and that there have been no confirmed specs on the Wii U in terms of total memory space or processing power, there's no real way to tell what this means for the console.
One has to wonder, though, what exactly this operating system is going to do?